emmy
is a Swedish womenswear brand making feminine high quality clothing for women of all shapes and ages.
The style is inspired by the classy looks of the 1930s to the 1960s, but adapted for the women of today.
For example, most of the garments are in stretchy materials and have clever pockets as well as being low-maintenance
and a breeze to put on and take off.
You can get a complete wardrobe from emmy or just pick a few pieces.
It doesn't matter if you're a retro minded lady that identify yourself with the complete concept,
if you're a young trendy girl or a middle age woman just looking for something classy with which to mix up your wardrobe.

From the very first sketches the collections include garments suited for all types of body shapes and ages!
The garments are made in up to ten different sizes
(from size 34 to 52 in Scandinavian/German sizing, 6 to 24 in UK sizing and 2 to 20 in US sizing)
since beauty knows no limits!
emmy
's goal is to create those favorite garments that makes the customers become fans and come back for more.
By focusing on timeless style and a quality that lasts for years,
emmy
aims to slow down the pace of the fashion industry,
reduce needless mass production and thus do what they can to help protect the environment.
When you buy an emmy piece you get real value for your money! A lot of thought,
effort and professionalism go into every detail to keep fitting, style and quality on top.

emmy launches a spring/summer collection and an autumn/winter collection each year.
Every collection consists of various types of garments for a complete wardrobe viable throughout the season.

emmy is a small company with an even smaller core!
The core being the two only employees Emmy Nilsson and Lisa Nilsson, sisters and business partners.

The small scale sewing production is made in Portugal in the south of Europe and the small scale knitwear production is made in Hong Kong.

emmy garments are at the moment sold in around 50 independent womenswear and lifestyle shops across
Europe and are every week being sent out from the own web shop to happy customers across the globe.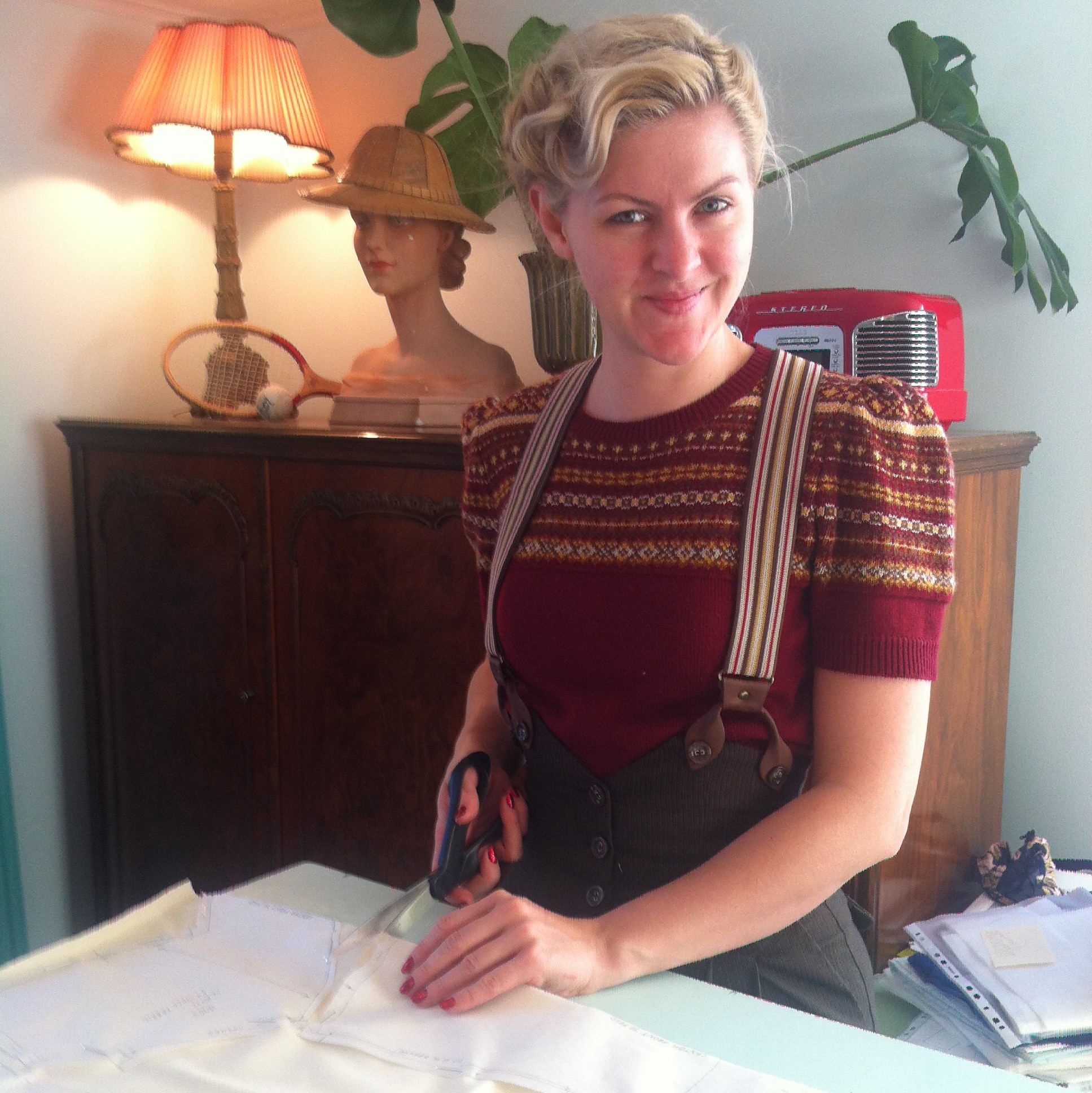 You might recognize the founder and designer Emmy Nilsson as she models in all the brand's photo shoots.
Emmy has a degree from Copenhagen Academy of Fashion Design and has been running emmy since 2010.
That year she decided to combine her interests for history and vintage and her design skills to create a business.
She had a hard time shopping for clothes for herself that suited her vintage style and that worked for everyday use in the cold Swedish climate.
The fact that the oversize tops and low cut jeans offered by the high street shops were neither flattering
nor comfortable made the fashion jungle even deeper.
Could she really be alone in these "issues"?
The amount of orders now coming from all corners of the world and the touching letters Emmy
receives from happy customers answers that question clearly: "No!"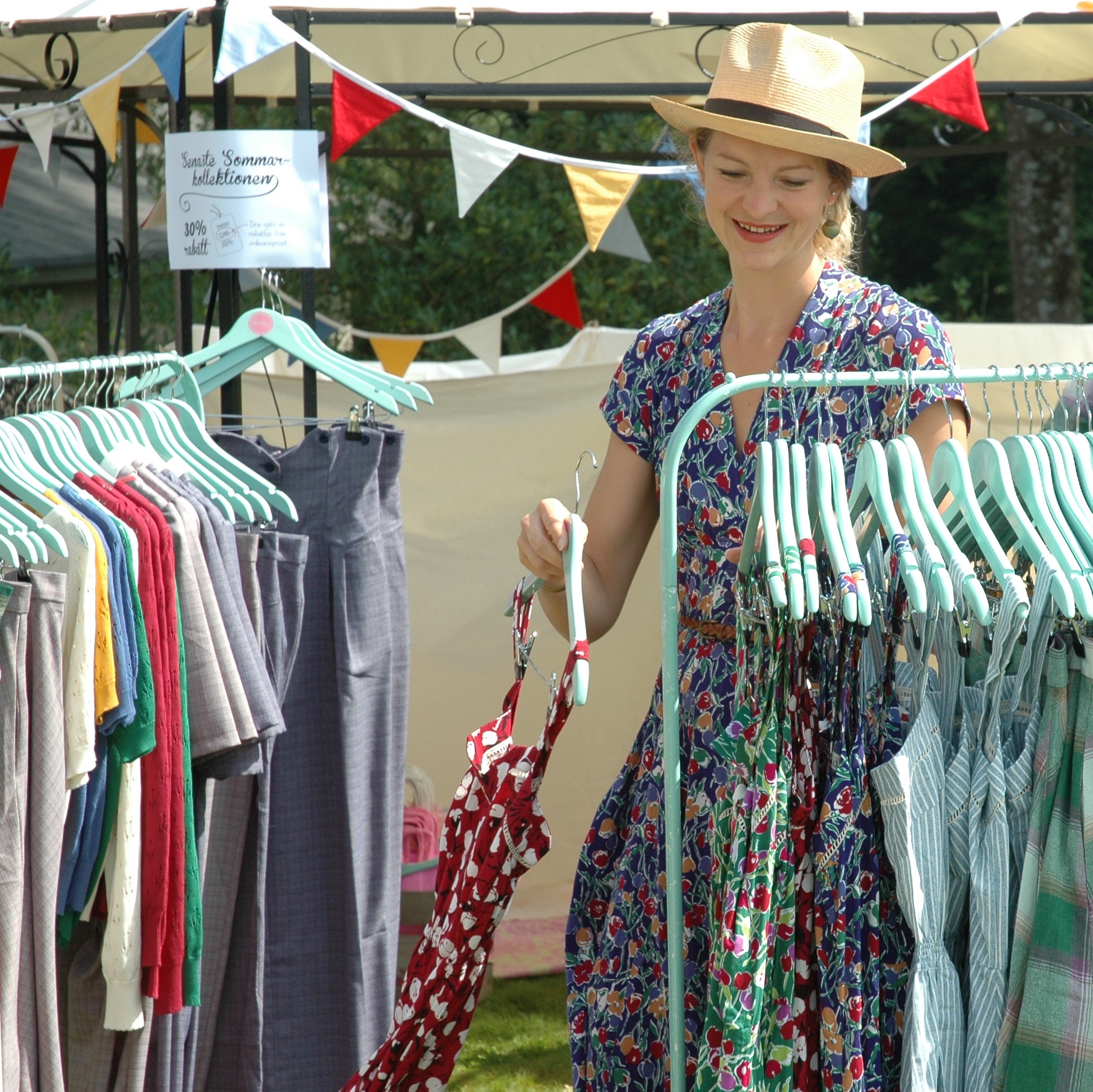 Emmy's sister Lisa Nilsson joined the firm in 2015. She has a degree in International Management from Jönköping University
and has taken several classes in event planning.
She now takes care of the business economy and most of the time; she's the one that responds to your e-mails and pack your orders.